Irsan Tisnabudi
President-Owner
Irsan's experience in the Wireless Telecommunication Industry started in 1997, specializing in antenna upgrade, architectural engineering and pre-construction process of over 50 projects. He has a Bachelor's Degree in Computer Engineering and a Minor in Computer Aided Design.
Mansour Shirvani, P.E.
Director of Engineering
Mansour graduated with a Master's Degree in Civil/Structural Engineering from the University of Texas at Austin in 1998. A Professional Engineer who is currently licensed in several states, Mansour has experience in design, inspection and management in different industries, including Telecommunication since 2000.
Thomas Crawford
Director of Business Development
Thomas is a motivated and seasoned Telecommunication Professional Engineer and Project Manager. He is approachable, well-respected and a dependable leader who is adept at fostering and sustaining professional business relationships in the Wireless Industry. He has experience since 2007 in many areas of Wireless Communication, including leadership as part of the TIA Rev H committee and its members. Thomas has received a Bachelor of Science Degree from Alabama Agricultural and Mechanical University.
Frank Romeo
Director of Site Development
Frank's wireless telecom experience began in 1999 initially focused on establishing and growing both the Nextel and T-Mobile footprints in the southeast. Whereafter Frank assumed the role of municipal liaison at T-Mobile through 2008. During this period Frank negotiated Master Lease Agreements and partnerships between numerous county, state and municipal entities as well as water and power facilities across the region. In 2008 he assumed the role of Real Estate Director at PM&A establishing a team of site acquisition agents who together with the existing civil department created a turnkey wireless telecom provider. In 2020 Frank joined the Verizon headquarters Planning and Partnerships team, working under the auspice of the Transformation Office, creating national guidelines, methodology, and financial estimates meant to bend the opex spend curve.
Taciane Hixon
Project Manager
Taciane's career in the Wireless Telecommunication Industry began in 2007 with various Architectural & Engineering Companies as a Project Manager and Designer. She has a Bachelor's Degree in Architecture and a minor in City Planning.
Sajid Ali
Project Manager
Sajid's experience in Wireless Telecommunication Industry began in 2007. He has performed in several roles, including–but not limited to–RF Engineer, CAD Designer and Project Manager. Sajid is well-versed with all phases of pre-construction wireless network deployment. His dedication and attention to detail has resulted in compliments from multiple clients. Sajid has a Bachelor's Degree in Computer Engineering and a Master's Degree in Engineering Management.
Rick Pacheco
Project Manager
Rick's Wireless Telecom Industry experience started in 1996, integrating the 1G to the 2G era. His specialization is Turnkey Project Management and Computer aided-design of site packages. He has an AAS in Drafting and Design, AAS in Business Administration with a Project Management Certificate, and is Certified in LHPT (Leading High-Performance Teams). His diversified experience from site walks, power, and telco coordination to finished construction drawings is a great asset to the team.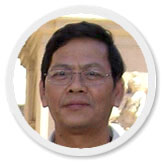 Victor Du
Structural Engineer
Victor's career within the Wireless Telecommunication Industry began in 1997 with different A&E companies as Project Manager and Designer, but his specialty is Structural Engineering. Known to be very passionate about his work, Victor is highly client oriented. He has a Bachelor of Science Degree in Structural Engineering, obtained from the University of Houston in 2000.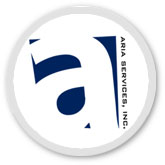 Kathy Sawatzki
Office Manager & Controller
Since 1997, Kathy has been a high-integrity individual who has garnered over 30 years of experience in Accounting and within the Wireless Telecommunication Industry. This combined experience makes her an integral part of Aria Services on not only the financial aspects of the company but also in the areas of technical operation and management.
Questions? Get in Touch!

To receive a quote for your project, or to learn more about Aria Service, Inc., please fill out the form below or call us at (713) 386-5066. We will respond to all email inquiries within one business day.